Speech Delay?
Activities for Speech and Language Development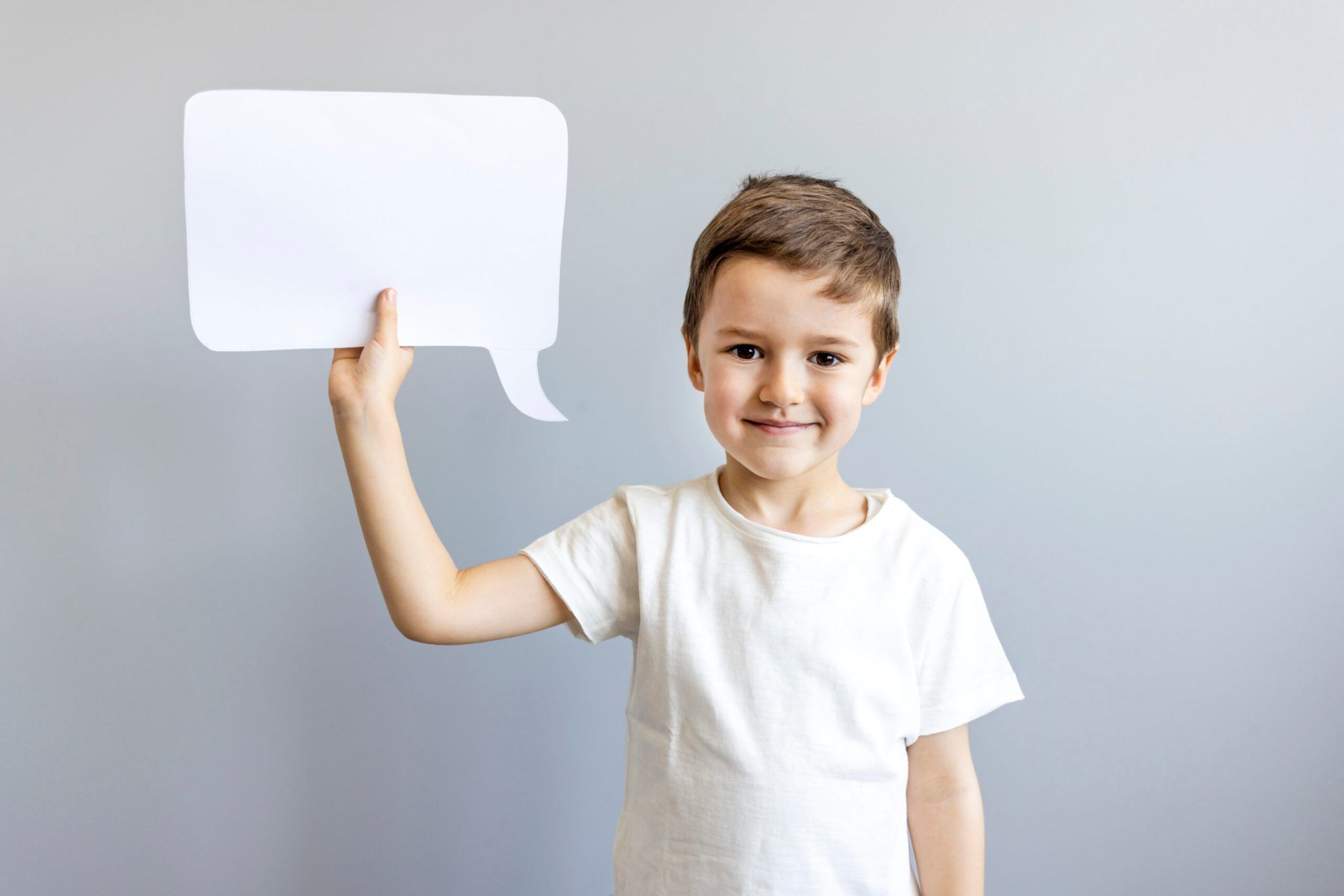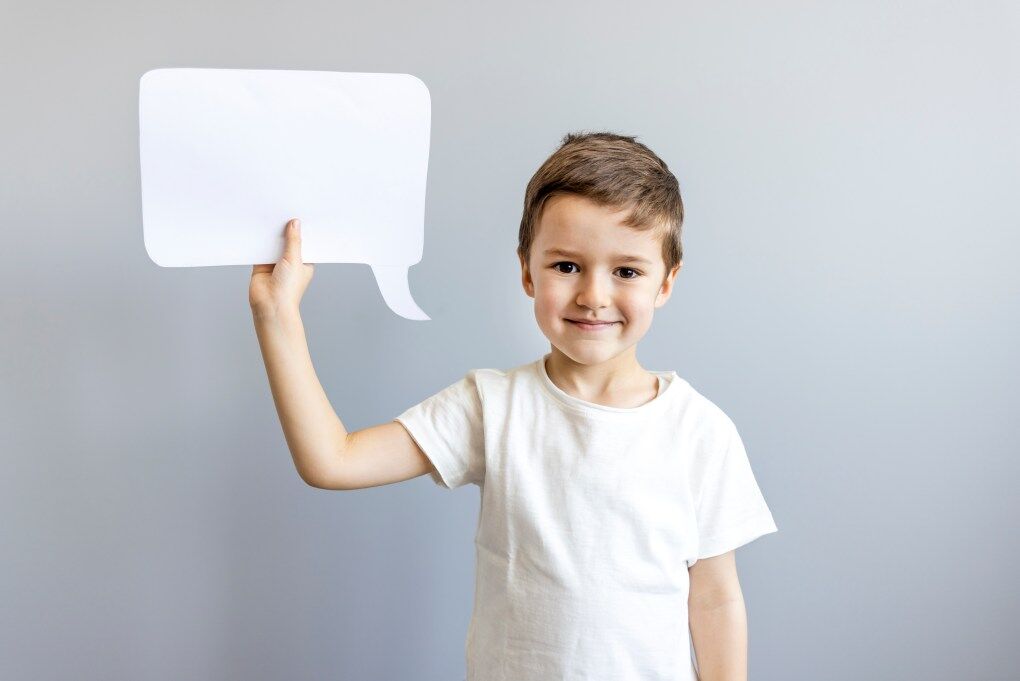 Better Speech and Language is the Best Gift any Parent Can Give Their Child
When children have a speech delay, parents often have questions and concerns such as:
When will they start talking? Is something wrong?
Why can't they say certain sounds?
What can I do to help them be understood and less frustrated?
Other children are talking better than my child, should I be concerned?
How can I help my child learn to talk?
If you have any of these concerns, I can help. All of these questions are valid and important to address. As a speech-language pathologist, I help parents understand their child's communication development. I can then provide parents ideas to help their child develop better speech and language skills.
I'm Madison Garvi, a Registered Speech-Language Pathologist with over 30 years of experience. I have helped many families and children in many different settings. I understand the concerns that parents have when their child isn't talking yet, or can't make certain sounds, or is behind other children.
I want to help you help your child develop the best possible speech and language skills. I am here to help parents improve communication and to encourage your toddler to talk.
My goal is to provide parents with the same resources and strategies – speech practice – I use in my professional practice and that I used with my own kids at home. I want to help you teach your child to talk. More About Me.
Speech and Language Development Guide for Parents – What You Should be Seeing at Different Ages
Research shows that every child's speech and language will develop a bit differently. It is good to keep track of how your child is doing because the more skills that are missing the more important it is to seek help. About 1 child in 10 has a speech delay or a language delay that needs treatment. Early intervention is important because it always results in the best possible outcome.
My Speech Sound Development Chart can help you know how your child is doing with all of the different sounds. Here is information on Language Development from Birth to 5 Years of Age.
How a Speech Delay can Affect Your Child:
First we need to talk about the two parts of "speech". Speech is made up of the sounds that we use to say words and language. Language is our ability to use words to communicate with others.
Why Work on Speech Sounds?
Children with good speech are often more confident and have better relationships with those around them. On the other hand, those who have difficulty speaking are more likely to experience unequal treatment and struggle more with reading and spelling.
Children must communicate clearly to reach their social and educational potential. Those who cannot speak well often have difficulty making friends and fall behind in school.
Teaching children how to say speech sounds correctly makes them easier to understand. Because they are less frustrated they have better interactions with peers and adults.

Sadly, children who cannot speak well are often treated differently by those around them.

Research clearly shows that speech sound errors place children at risk for difficulty with early reading and spelling. Studies such as this one from the US National Library of Medicine shows the huge connection between speech and early literacy.

If children go for too long saying sounds incorrectly it affects their ability to listen and to tell the difference between sounds.

Speech errors that go uncorrected can last a lifetime.

Finally, problems communicating as an adult can affect social and work lives.
Is Talking Important?
Parents are eager to hear their child's first words, but this should not be the focus when assessing a child's development. It is more important to make sure that children have the essential skills needed to learn to talk. Parents often overlook these skills because they are focused on talking. Saying words is part of development, and I can help children reach this milestone, but I emphasize the importance of providing the groundwork first. You need the base skills before talking can develop.
First words are a huge event but when I see children, first words are one of the last things I ask about.

Talking comes only after essential base skills are established. However, its is easy to overlook these skills unless you know what you are looking for.
Talking is important – and I can help children get there – but I help parents build the foundation skills needed for talking first. Children learn to talk one step at a time.
Why Work on Speech Delay at Home?
While taking a child to see a Speech-Language Therapist or other professional is wonderful, the once or even twice a week they can see your child is not enough for the best possible progress. Children learn best when they are given daily stimulation in real life settings.
You are the one that spends the most time with your child and have multiple chances each day to interact in a meaningful way.

Frequent and consistent practice, even for just a few minutes each day, is what is needed for good progress.

Parents know their children best – you are your child's first and best teacher.

You should always be enabled to support speech and language development at home as much as possible. Supporting parents is powerful, effective and is by far the best possible practice. Research clearly supports Parents as Speech Therapists.

Also, working on talking and speech sounds at home can be easy straightforward and fun, if the right steps are followed.
---
Please explore all of the resources on my site. All of my information is meant to help parents help their children.
I try to offer as many free speech and language ideas as I can for parents. The programs that I sell are priced at what I hope is affordable. If the price is not affordable for you, please let me know. I am not going to let any parent go without help because of cost.
Let me know if you have any questions. I can be reached at SLP@Speech-TherapyAtHome.com
Better Speech and Language is truly the best gift any parent can give a child.
Madison Garvi – SLPatHome
Proudly Introducing my Newest Program:
Learning How to Talk. Late Talking: What to Know and How to Help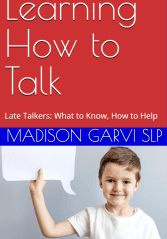 Late Talking can be scary. Children sometimes need help learning how to talk. This book provides you with the ideas and strategies needed to help you teach your child to talk at home. Includes: The 11 Essential Skills Needed for Talking, When to be Concerned – Red Flags, What can Delay Talking, and What You can do to Help.
Complete speech program for parents to work on R sounds at home. Downloadable PDF Format.
Shop Speech Programs Now
Jennifer R..: Super helpful! Parent friendly language!
Loni R..: Love this product. Thank you!
Amber M..: Thorough and easy to use! Thanks!
More Reviews